Sustainable packaging that your business can afford.
Check out our ready-made, locally sourced & fully sustainable packaging products.
Discover products suited to your needs.
Are you looking for a specific item? We got you covered with over 300 solutions to cater to every industry.
Pre-made means instant!
Fast delivery within 3 days to 🇪🇺 EU!
Natural glue
Certified wood
Kraft Cardboard
An environmentally conscious choice that aligns with your business goals. Add a minimalistic design inside and outside to emphasize your brand's commitment to the environment.
Sustainable to its core
Material
Our products are made from certified sustainable materials. Produced in line with our eco properties and certifications. Designed to reduce Co2 emissions and help your business on its green mission.
---
Certificate
Your packaging can now be certified with the FSC® (FSC-C151608) label. The Forest Stewardship Council certificate is the most recognisable proof of sustainability in the industry and the quickest way to gain your customers' trust.
---
Eco properties
Make only well-informed decisions thanks to our Eco Properties. You can use them to filter the products in the shop or compare on product pages. Time to chew on the ins-and-outs of sustainable packaging!
---
CO2 Emissions
We compensate for our carbon emissions by producing circular packaging in a controlled reforestation system. Our sustainable approach provides balance to the forest areas.
Sourced from local & responsible suppliers
Let us do the heavy load. Sit back & relax, knowing we work only with recognised top suppliers that have been thoroughly verified.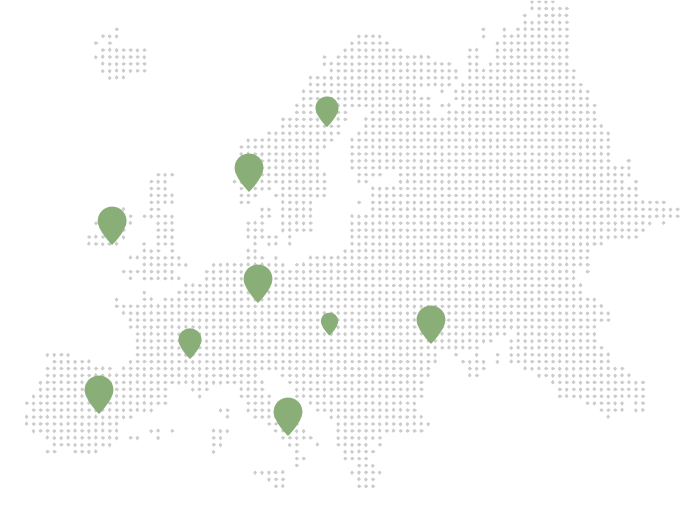 Empowering brands to be better at packaging
At Packhelp we're committed to making sustainable packaging accessible to every business.
We do the verifications for you
All products are verified by our team of sustainability experts to ensure they meet our rigours criteria.
Follow our signs
All products are labeled with specific sustainability marks describing their characteristics.
Updated and future-proofed
We are always on track to ensure our products are compliant with the newest regulations.
We care for your budget
We promote value-for-money sustainable alternatives to help you keep the costs down.
Trusted by more than 60,000 brands like yours
We are a leading packaging marketplace in Europe. Companies from all over the continent choose Packhelp as their packaging provider.